PreSonus Studio Magic Software Bundle
Now Included with Studio Monitors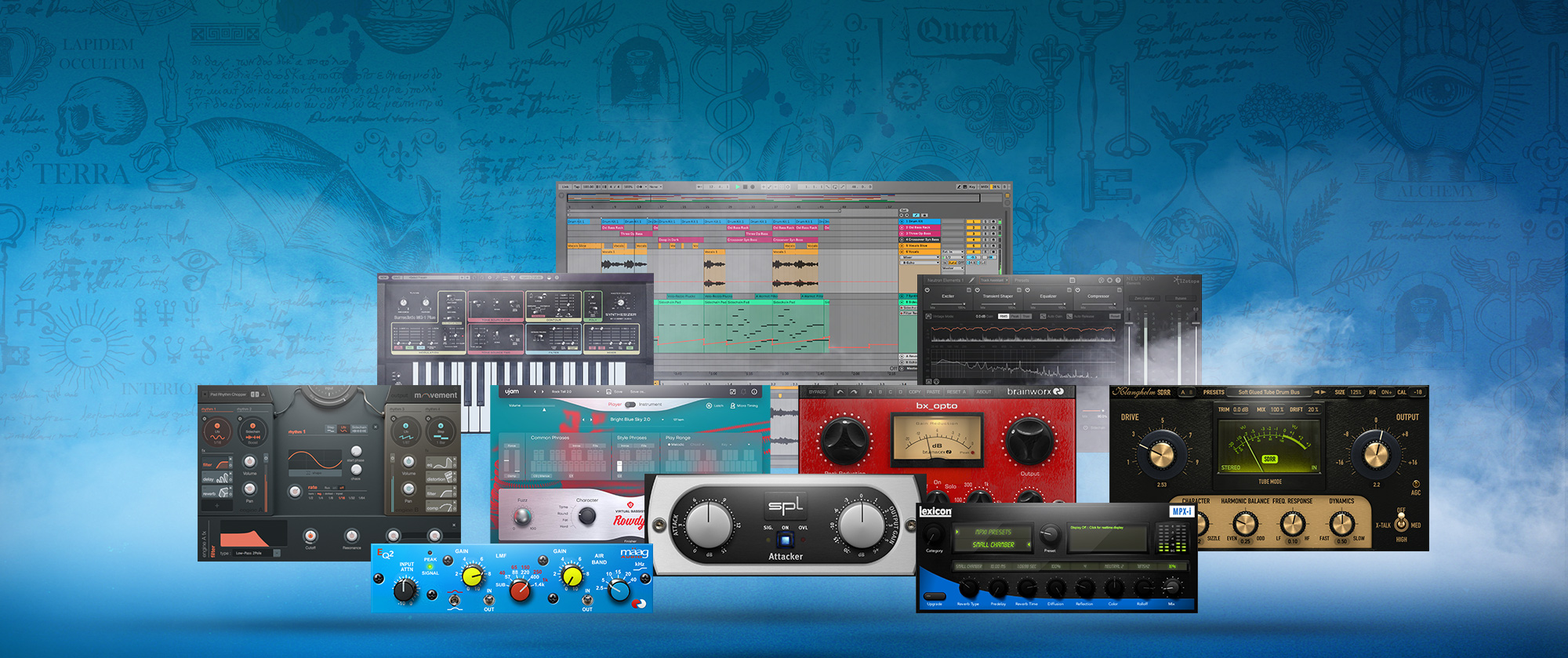 Music creation is a lot like a magic show. You've got an audience to impress and a lot of tricks up your sleeve; success requires a combination of real talent and perhaps a little bit of smoke and mirrors. At PreSonus, we want to make sure that our audio products come with everything you need to craft your own mesmerizing spells in the studio. That's why we include Studio One Artist with every audio interface and controller product we make, from the 2-channel AudioBox USB 96 to the 64-channel StudioLive 64S, ATOM to FaderPort 16, but we didn't stop there. Why?
Because here in Louisiana, we have a word: lagniappe. It means "a little something extra," and it's in that spirit that we also include the Studio Magic Suite of software with our audio interface products and–new for 2021–our award-winning controllers and studio monitors as well.
The 2021 Studio Magic includes tutorials from Melodics, sound libraries from Ghost Hack, 7 virtual instruments, and 9 effects plug-ins in VST, AU, and AAX formats to use in Studio One 5 Artist or your DAW of choice with a retail value of over $1000 (US).
In addition to Studio One Artist, audio interface and controller customers will receive a complimentary license for Ableton Live Lite, while Studio Monitor customers receive a special edition of Studio One Prime with the complete suite of Studio Magic plug-ins enabled for use alongside the included Native Effects plug-ins.
That means you'll have a broader assortment of spellcasting ingredients for Studio One straight out of the box; all created by the best developers in the business.
You'll be able to go wild with funky R&B drums and synths from beyond the sound of time—or add professional sheen and dynamics to ensure your mixes are a cut above the rest.
Below is a list of hardware products that include Studio Magic 2021 product licenses with registration. All you need to do make sure your qualifying PreSonus product is registered to your My PreSonus account at My.PreSonus.com after February 1, 2021 and every Studio Magic 2021 product will be added to your account. If you already own one of these products and have it registered—Abracadabra! The new Studio Magic 2021 products are already in your account. Click the Redeem Now button after logging in to claim your products.
*Qualifying speakers must be purchased on or after March 1, 2021 to receive Studio Magic. Ableton Live Lite is not included in Studio Magic with speaker purchases. Only one copy of Studio Magic is provided per pair.