Introducing the Black Lion Audio Seventeen-500 Modernized 500-series FET Limiting Amplifier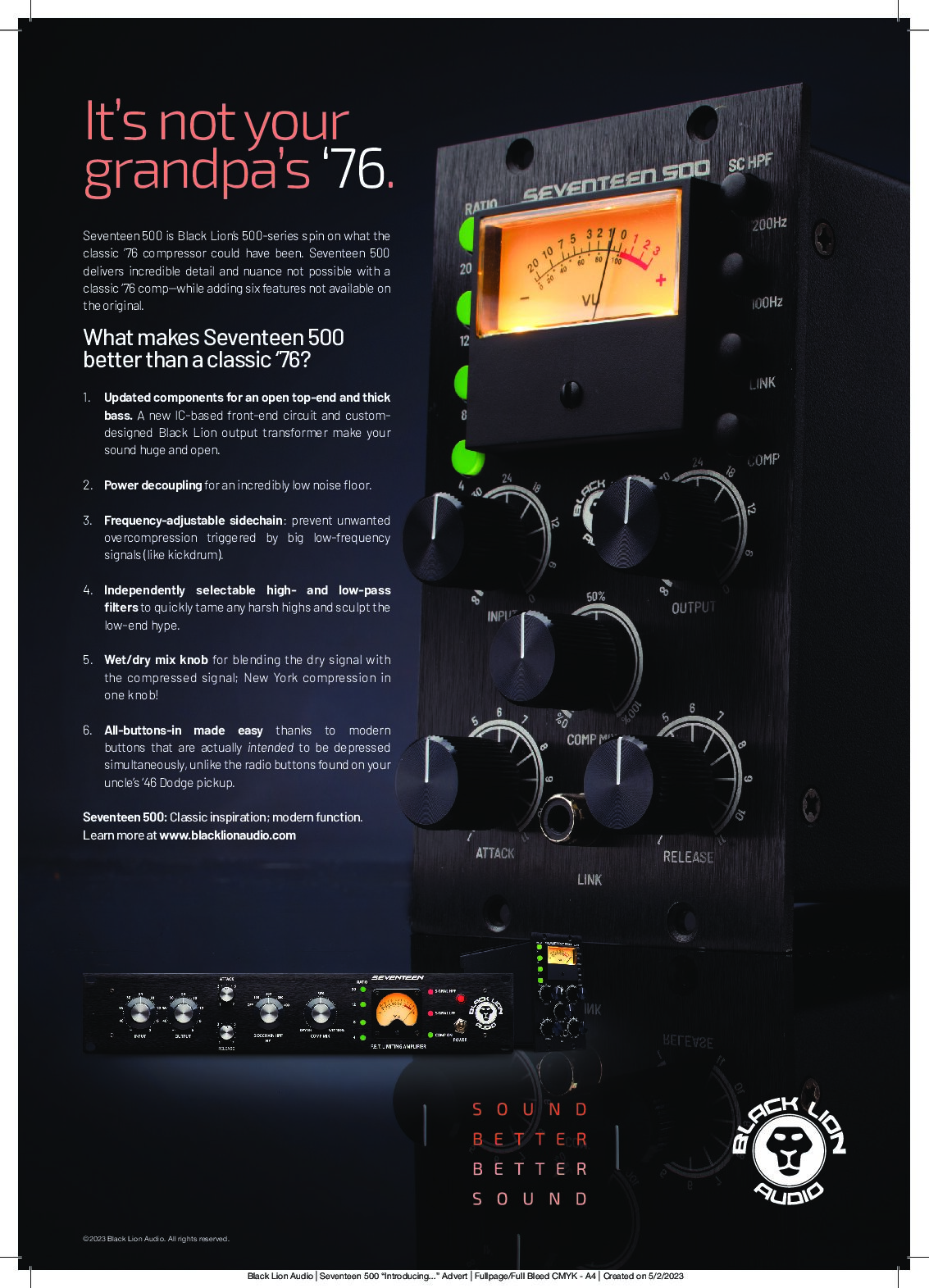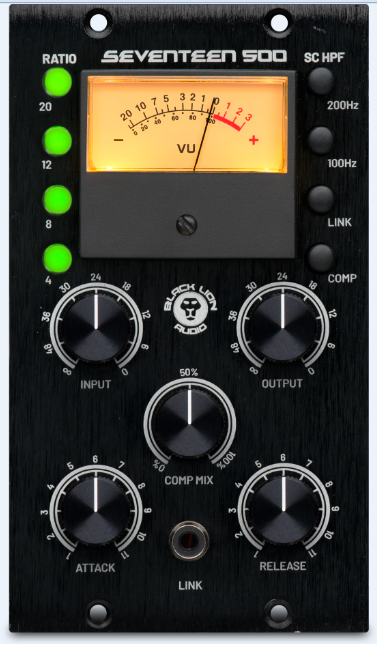 Black Lion didn't sacrifice one ounce of tone when they shrunk down their classic Seventeen compressor to fit into the portable 500-series format. Seventeen, for those who don't already know, is Black Lion's unique take on what the classic '76 limiting amplifier could have been with the benefit of today's tech.
Seventeen 500 delivers profound detail and nuance never before heard with a '76-style compressor. And you even get some features not even available on the originals, including wet/dry mix control, a stereo-link option, and a frequency-adjustable sidechain high-pass filter.
What makes Seventeen 500 better than a classic '76?
Updated components for an open top-end and thick bass. A new IC-based front-end circuit and custom designed Black Lion output transformer make your sound huge and open.
Power decoupling for an incredibly low noise floor.
Frequency-adjustable sidechain: prevent unwanted over compression triggered by big low-frequency signals (like kickdrum).
Independently selectable high- and low-pass filters to quickly tame any harsh highs and sculpt the low-end hype.
Wet/dry mix knob for blending the dry signal with the compressed signal; New York compression in one knob!
All-buttons-in made easy thanks to modern buttons that are actually intended to be depressed simultaneously, unlike the radio buttons found on your uncle's '46 Dodge pickup. Seventeen 500: Classic inspiration; modern function.
Features:
500-series version of Black Lion Audio's take on the classic '76 FET compressor/limiter
Improved and redesigned IC-based front end delivers:
Clean, punchy, modern sound under light compression
Colorful vintage character when pushed
Proprietary power decoupling for an impressively low noise floor
Employs high-grade Nichicon signal capacitors
Frequency-adjustable sidechain high-pass filter
Wet/Dry mix knob allows for parallel compression not available on vintage rackmount units
Stereo-linkable
Learn more at www.blacklionaudio.com