Circuit Rhythm Firmware Update v1.1.1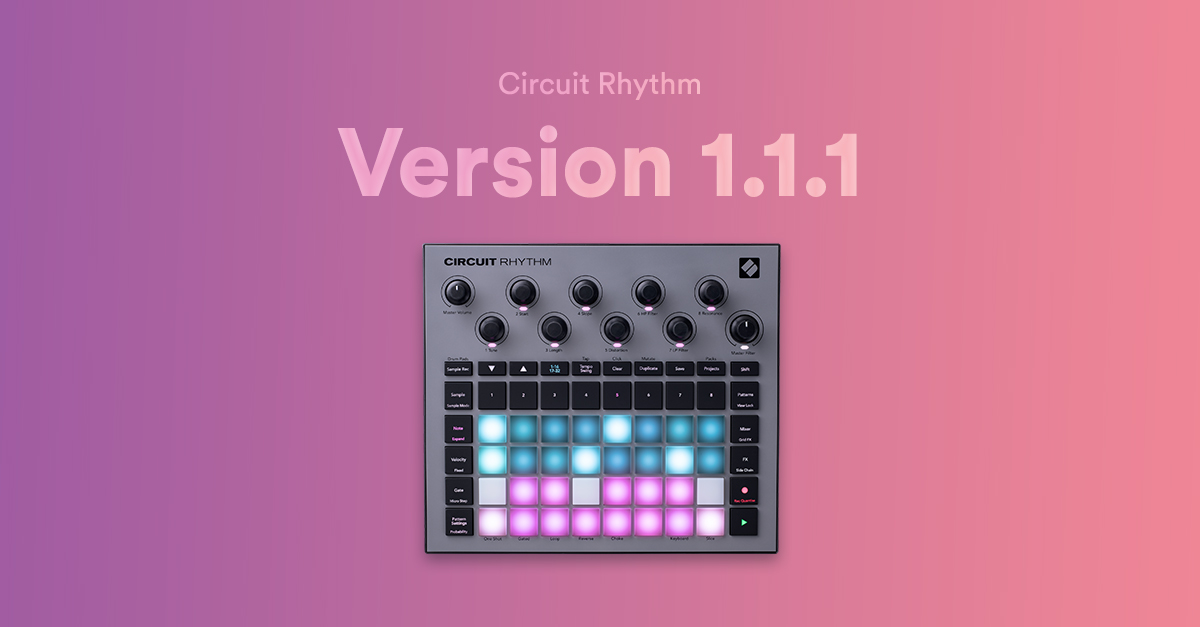 Since its long-awaited launch in June 2021, Circuit Rhythm has been welcomed into the community of beatmakers across hip-hop and electronic music with plenty of adoration and enthusiasm. With the encouraging responses from the Rhythm community, the groovebox sees the first of its many future updates in the shape of v1.1.1.
Firmware update v1.1.1 for Circuit Rhythm speeds up the transfer of samples and projects from Components to Circuit Rhythm dramatically. For maximum speed, send content to the SD card pack slots (2-32).
As well as fixing a few bugs in this update, Components and Circuit Rhythm now communicate better than ever before. Circuit Rhythm owners will no longer need to re-send projects and samples that are unchanged, saving plenty of time when they're only making small changes to their packs.