Introducing two new valuable accessories available for the Vocaster Family.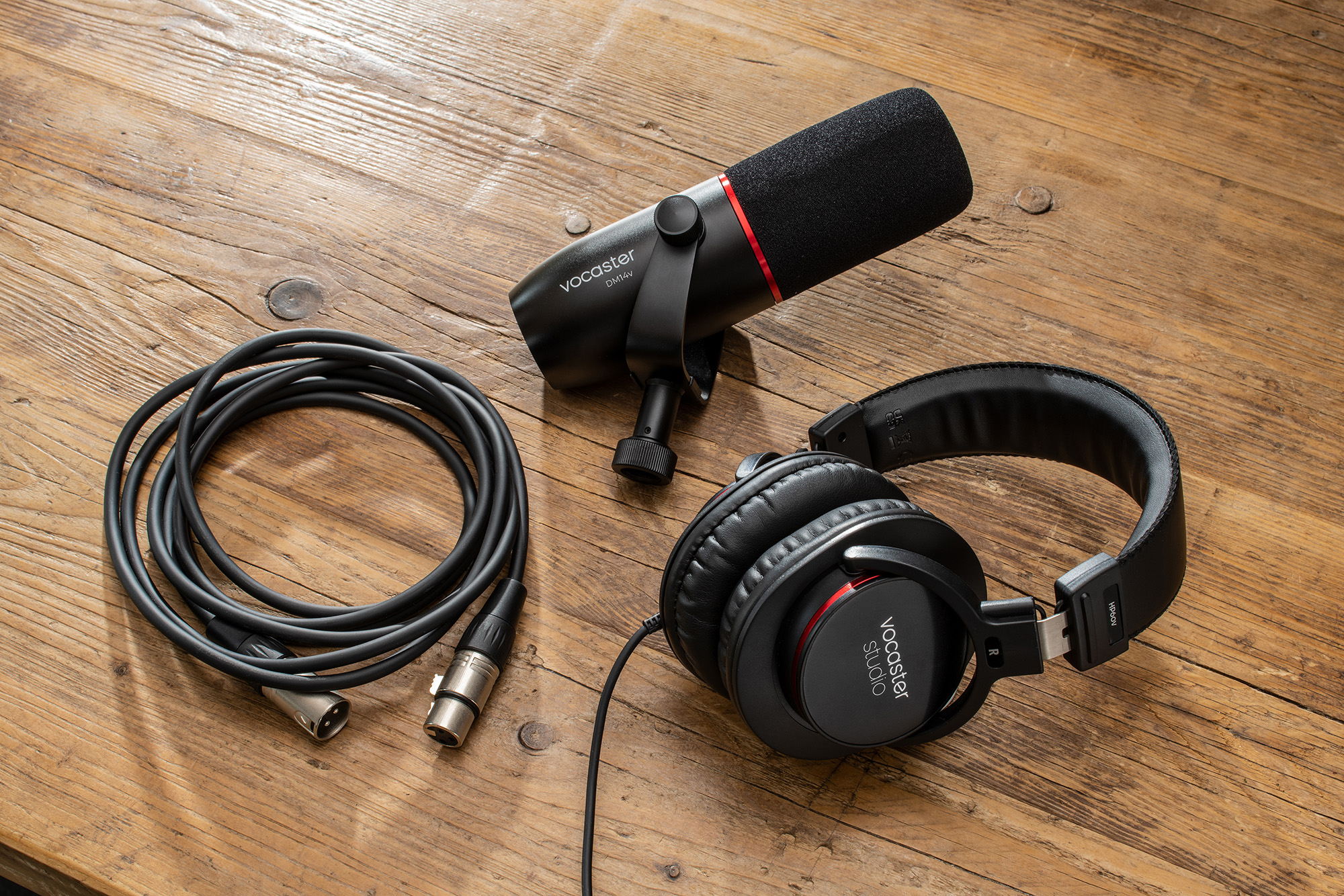 Vocaster Broadcast Pack – Effortlessly get broadcast quality sound with the Focusrite premium Vocaster DM14v cardioid dynamic mic that captures voice and connects the artist with their audience.
The built-in windshield and internal shock mount keep the noise down and the energy up. The cardioid design keeps the airways clear and focuses on the voice so you can add clear audio to any podcast. Also included in the Broadcast Pack is a set of HP60v closed-back studio headphones. Stop the mic from picking up your show mix and avoid unwanted distractions. Plush pads on the headphones stay comfortable even when recording long sessions. Perfect add on for the Vocaster Two User needing mic and phone solution for a second content creator.
Included in the Vocaster Broadcast Kit is one Vocaster DM14v dynamic microphone, one set of HP60v Closed Back Headphones and one 3m XLR cable. Everything you need to get going right in the box.
For content creators, podcasters and vloggers looking for a microphone solution only, the Vocaster DM14v Microphone is also now available on its own as a standalone model. Made to podcast — Tuned for voice recording the DM14v offers focused recording — more of you, less of your room and the integrated pop filter lets your recordings pop — Without the plosives. Limit noise and distractions with the built-in shock mount. To ensure you're ready to record – the 3m XLR cable comes in the box with the mic.