On the heels of the success of Sonic Circuits in 2019, an event co-organized with MUTEK, this August Knob Session will finally be able to return to Montreal with a "gear with knobs" event, once again embedded in the city's most exciting electronic festival.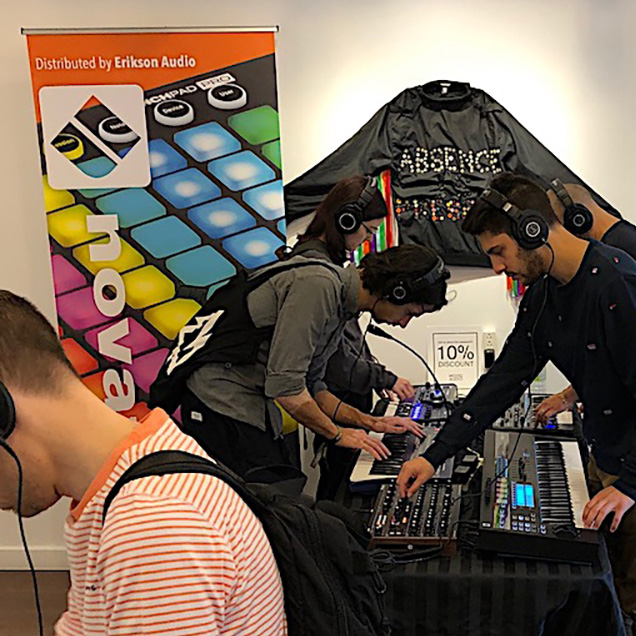 MUTEK Connection: 20% Off on MUTEK Festival and Forum
MUTEK is an internationally acclaimed electronic music festival scheduled for August 23-28 – we are offering a 20% discount to all our readers interested in attending their shows or MUTEK Forum (from Tuesday 22 to Friday 26), a marketplace of ideas that brings together artists and companies to explore and reflect about the most innovative practices in the creative industries. RSVP to access the discount.
Bring Your Own Guitar (and headphones if you want)
Guitarists are invited to bring their own instruments to the show to try the hundreds of effect pedals on display (there will be some demo guitars available as well). Also, any musician who doesn't want to share headphones with others is free to bring their own as well.
Discounts on all gear on display!
As always, this event will represent an opportunity to buy inspiring gear at discounted prices, with discounts up to 30% on synth and pedals on display, sold by our partner Steve's Music or directly by participating vendors.