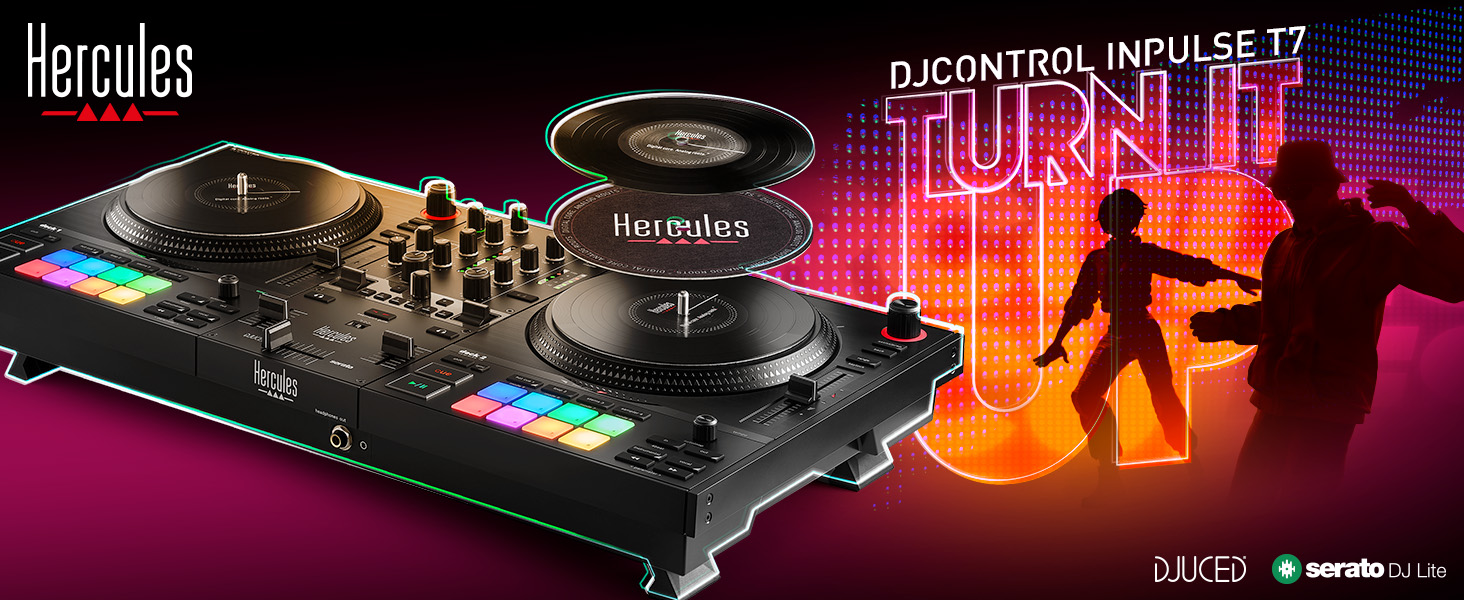 HERCULES DJCONTROL-INPULSET7 Available Now!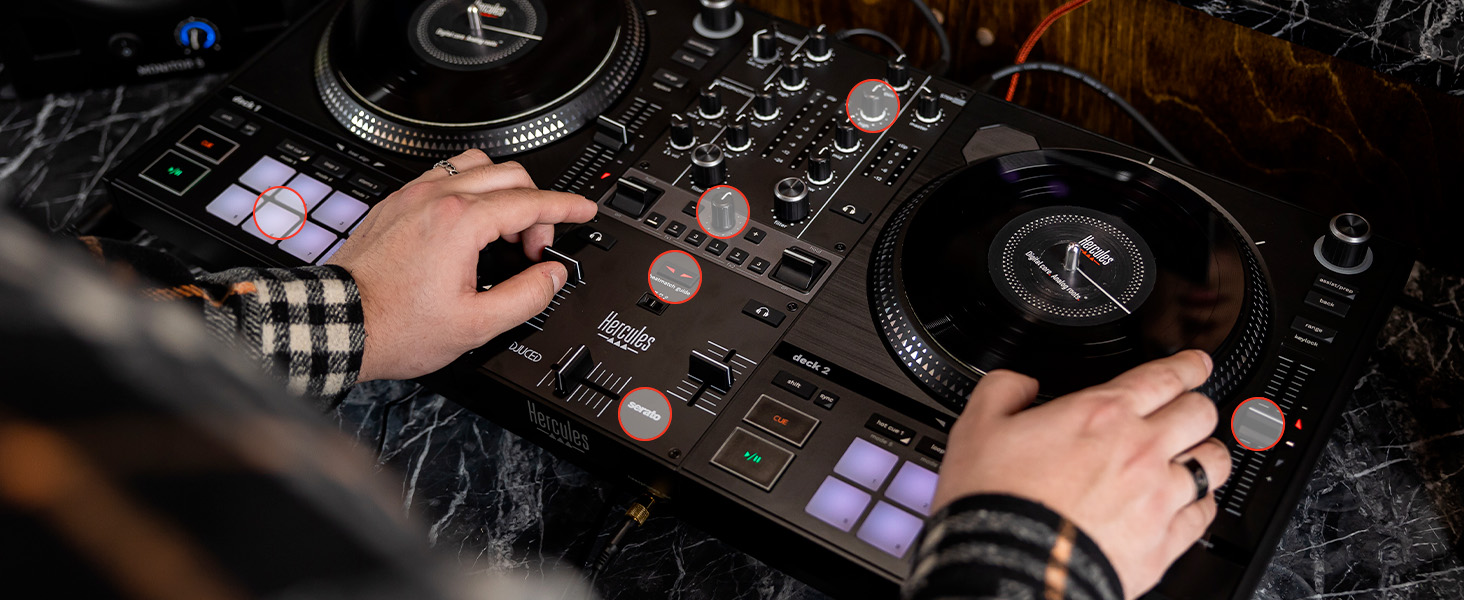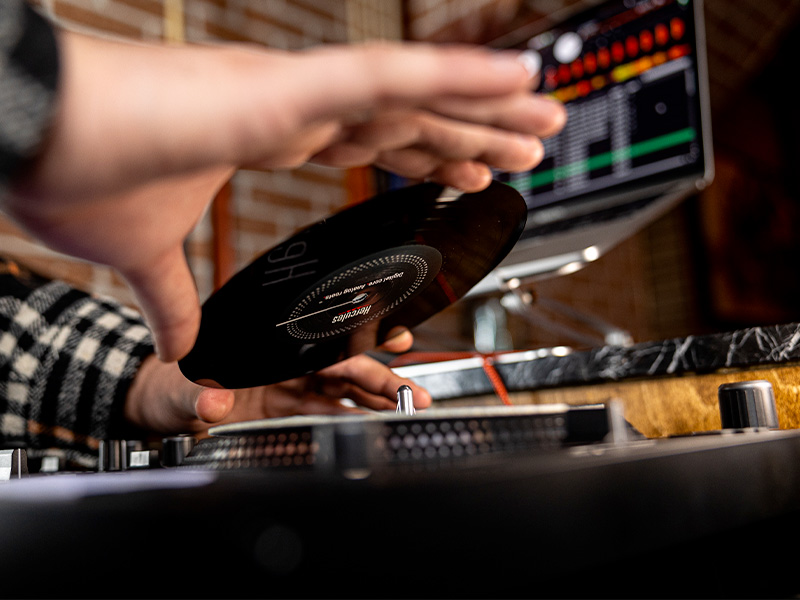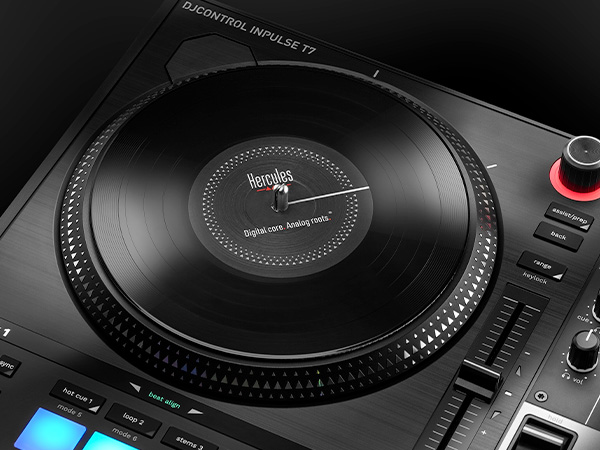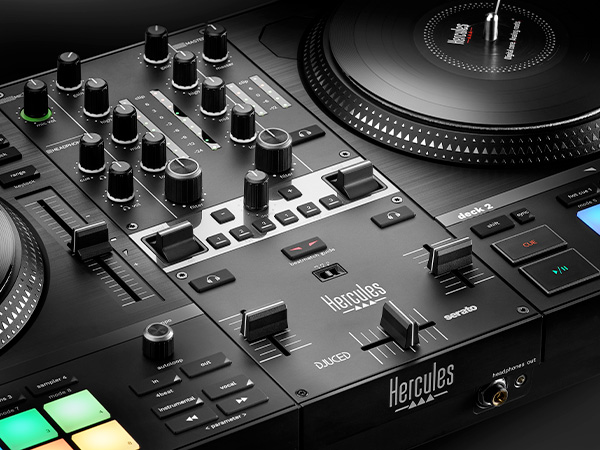 The dream of many aspiring DJs has long been rooted in the past, in the days of spinning vinyl records and creatively transitioning between tracks to add a little of the DJ's own distinct flavor to the mix. Turntablism and vinyl are synonymous with those early days of Djing, and the innovators of the art used these tools to create a lasting image of DJs as taste-making, music-manipulating icons. // Le rêve de nombreux DJ aspirants est depuis longtemps enraciné dans le passé, à l'époque où l'on faisait tourner des disques vinyles et où l'on effectuait des transitions créatives entre les pistes pour ajouter un peu de saveur créative distincte du DJ au mix. Le turntablism et le vinyle sont synonymes de ces premiers jours du Djing, et les innovateurs de cet art utilisaient ces outils pour créer une image durable des DJ en tant qu'icônes façonnant les goûts et manipulant la musique.
A lot has changed in the technology that helps DJs accomplish their dream, but the core desire to mimic the O.G. vinyl spinners is still deeply ingrained in the culture. Today's modern DJs have taken to spinning on digital controllers with motorized jog wheels, vinyl discs, and slipmats that pay homage to the first DJs who paved the way for their modern success. // Beaucoup de choses ont changé dans la technologie qui aide les DJ à réaliser leur rêve, mais le désir fondamental de reproduire les spinners vinyles d'origine est toujours profondément ancré dans la culture. Les DJs modernes d'aujourd'hui ont adopté les techniques de spinning sur des contrôleurs numériques avec des jog wheels motorisées, des disques vinyles et des slipmats qui rendent hommage aux premiers DJ qui ont ouvert la voie à leur succès moderne.
Hercules has tapped into that emotional connection to historical spinning with their own modern take on a DJ controller that emphasizes the tactile feeling of vinyl turntables. DJs who want to take their first steps towards spinning on vinyl can now choose the DJControl Inpulse T7 motorized DJ controller at an industry-leading price of just $999.00 MAP // Hercules a exploité cette connexion émotionnelle avec le spinning historique en proposant sa propre version moderne d'un contrôleur DJ qui met l'accent sur la sensation tactile des platines vinyles. Les DJs qui veulent faire leurs premiers pas vers le spinning sur vinyle peuvent désormais choisir le contrôleur DJ motorisé DJControl Inpulse T7 au prix de référence de seulement 999,00 $ PMA, ce qui est un prix très compétitif dans le secteur.
Standard mixer layout:The Inpulse T7 features 3.9" / 10-cm tempo faders, 3x EQ knobs, a gain knob, a volume fader, a VU meter, FX paddle, and a Filter knob per deck. And a centralized crossfader, Master VU meter, and FX section. Disposition de mixage standard : Le Inpulse T7 présente des faders de tempo de 3,9 pouces (10 cm), 3 boutons d'égalisation, un bouton de gain, un fader de volume, un indicateur VU, une palette d'effets et un bouton de filtre par platine. Ainsi qu'un crossfader centralisé, un indicateur VU principal et une section d'effets.
Motorized platters:DJs can mix, beatmatch or scratch on standard-sized platters that go from 0 to 33⅓ RPM in just a tenth of a second.Plateaux motorisés : Les DJs peuvent mixer, réaliser des correspondances rythmiques (beatmatch) ou scratcher sur des plateaux de taille standard qui vont de 0 à 33⅓ tours par minute en seulement un dixième de seconde.
Easy to transport:The Inpulse T7 weighs just 11 lb / 5 kg, has handles on both sides, and it features the same popular retractable feet as the Inpulse 500.Facile à transporter : Le Inpulse T7 ne pèse que 11 livres (5 kg), possède des poignées de chaque côté et dispose des mêmes pieds rétractables populaires que le Inpulse 500.
Included software:Serato DJ Lite and DJUCED®. Works with Serato DJ Pro (paid upgrade).Logiciels inclus : Serato DJ Lite et DJUCED®. Fonctionne avec Serato DJ Pro (mise à niveau payante).